Chores make the world go round in our family – especially during the past year while we've had A LOT of time at home. Helping out look so differently for each kiddo and it's hard to know exactly when to start. Our answer? Right now! In the beginning, it may more effort than it is ease, but teaching our children they play a vital role of service in their living space makes for a ton of good down the road. Perk? There's no bad time to start! Below are some tips to remember as you begin, and a free downloadable chore chart! Ours hangs on our fridge and our oldest loves to cross hers off. Wishing you smooth sailing and clean countertops!
Offer Choices – Picking between two chore options or deciding the order in which they knock out their list can help kids who aren't so pumped about chores feel like they're more involved in the structure of things. This can keep morale high and gives them a bit of autonomy that can foster independence and confidence later on.
Keep Expectations Reasonable – They're not going to fold the towels perfectly and there are probably going to still be crumbs by the baseboard. If we want them to help, we have to let go of perfect, mama! Done is done when it comes to chores with kiddos.
Set Timers – Once everyone gets in the hang of understanding what the chore entails, you'll get a better understanding of how long it takes your littles to complete tasks. Timers help keep everyone on track! Make sure you keep this one light and fun – racing the clock as a family can be a blast!
Positive Reinforcement Goes a Long Way- Whether you choose allowance, special privileges, or praise, landing on something that actually motivates your child to do their part will do you both wonders in the long run. We learned pretty fast that our oldest didn't care about the money when it came down to unloading the dishwasher. But making it a game? She was all in then. Which leads me to my next tip…
Flexibility is Key – No matter how well-organized or beautiful your chore chart is, you may need to shift when you put these chores into practice with your children. Willingness to ebb and flow in response to your child's strengths and motivators will aid in keeping things fun and functional.
Visual Tracking Keeps Momentum – Our 8 year old loves to check off her list as she moves through her week and takes pride in getting things knocked out without being reminded. It's become a little game of hers and hey, I'm not complaining! We've made one just for you down below!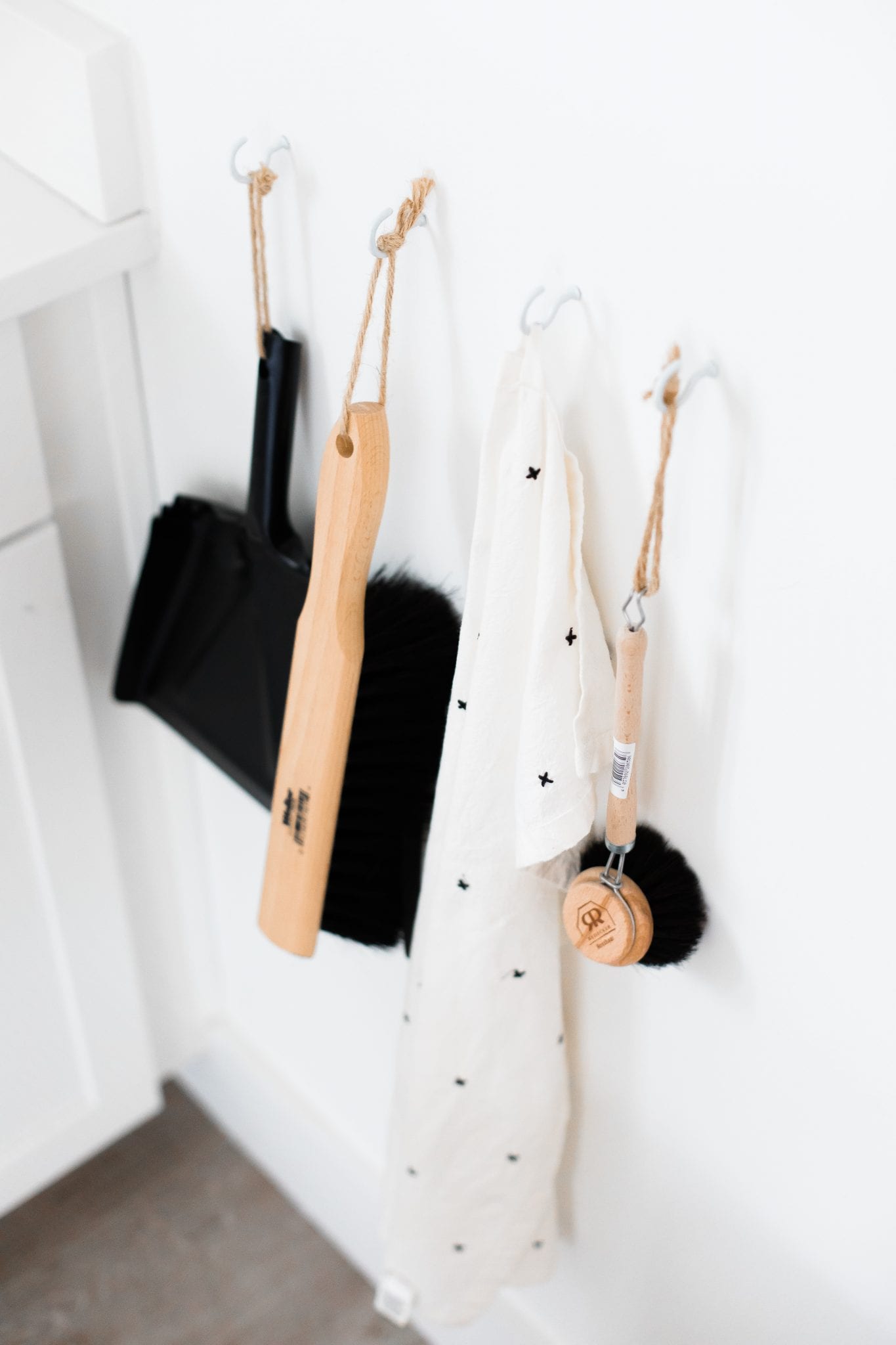 Chore Ideas for Ages 2-3
Putting toys away
Putting dirty clothes in hamper
Wiping table and chairs
Piling books, diapers, wipes, etc. (babes LOVE piles!)
Chores for Ages 4-6
Making their bed
Emptying small trashcans
Clearing table after meals
Pulling weeds
Water plants and flowers
Sorting laundry
Chores for Ages 7-9
Sweeping
Setting and clearing table
Putting away groceries
Folding laundry
Putting laundry away
Keeping room tidy
Cleaning mirrors
Helping with cooking
Unloading dishwasher
Chores for Ages 10+
Vacuuming
Loading dishwasher
Walking pets
Changing their bedding
Doing laundry by themselves
Washing cars