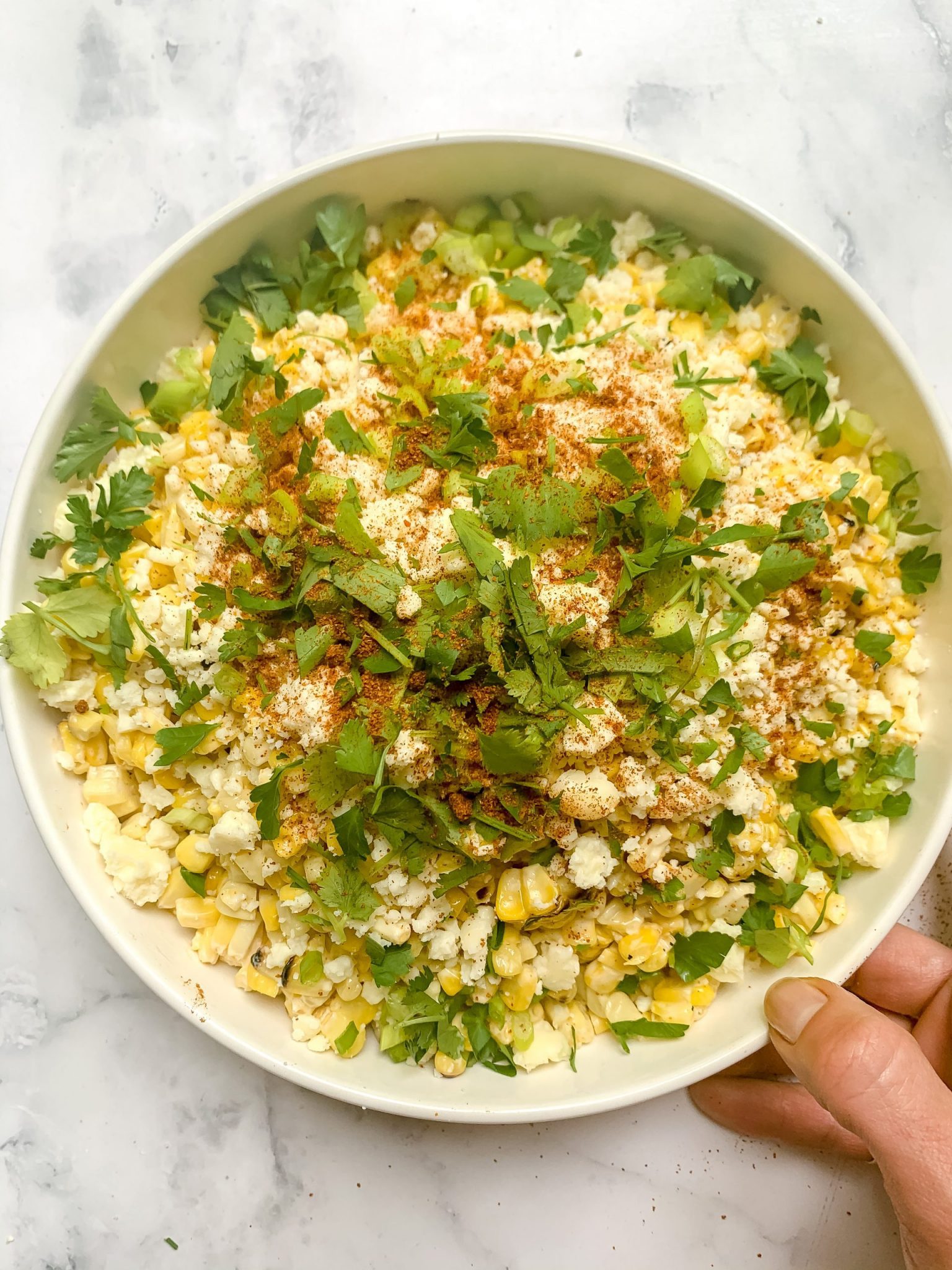 This Mexican Street Corn Salad is the perfect summer dish to serve at a backyard BBQ. You can pre-make the mayo mixture so when the corn is cooled, it'll be ready to serve quickly. Thank you to our food contributor Kathleen Ashmore of Cat with a K Cooks for sharing another of the recipes that have helped her build a following of over 500k on TikTok! Want to try more of Kat's healthy and easy recipes? Purchase her new e-book!
Mexican Street Corn Salad (Esquites)
Serves 6
6 ears corn, husks and silks removed
1⁄4 cup mayonnaise
1⁄2 cup Cotija cheese, finely crumbled
1/2 cup finely sliced scallions, green parts only 1/2 cup fresh cilantro leaves, finely chopped
1 to 2 medium cloves garlic, pressed or minced on a Microplane grater (about 1 to 2 teaspoons) 1⁄2 teaspoon chili powder
Juice and zest from 1 lime
Prepare a grill for medium-high heat.
Grill corn, turning occasionally, until charred in most spots, 10-15 minutes.
Transfer to a platter and let sit until cool enough to handle. Slice and remove kernels (you should have about 6 cups).
Whisk mayonnaise, garlic, salt, chili powder, zest and juice of lime, and cheese in a large bowl to combine.
Add corn kernels and toss to coat. 
Top with cilantro and scallions and serve.